Derek Wins the Early Career Research Award!
Posted on Jan 18, 2018 by Cristina Lento
Professor Derek Wilson has established a thriving research program at York University focused on the relationship between the conformational motions of proteins in solution and their biological activity at York University. Advanced Mass Spectrometry (MS) and Nuclear Magnetic Resonance (NMR) spectroscopy methods are employed to uncover structures of proteins in their active conformations. Professor Wilson has demonstrated strong leadership ability serving as the director for the Centre for Research in Mass Spectrometry and special advisor to the dean.
"Derek has already emerged as an internationally-recognized scholar of the highest quality who has greatly contributed to training of students and PDFs and is leading knowledge-translation projects of importance to industry and society." – Colleague
Congratulations Derek!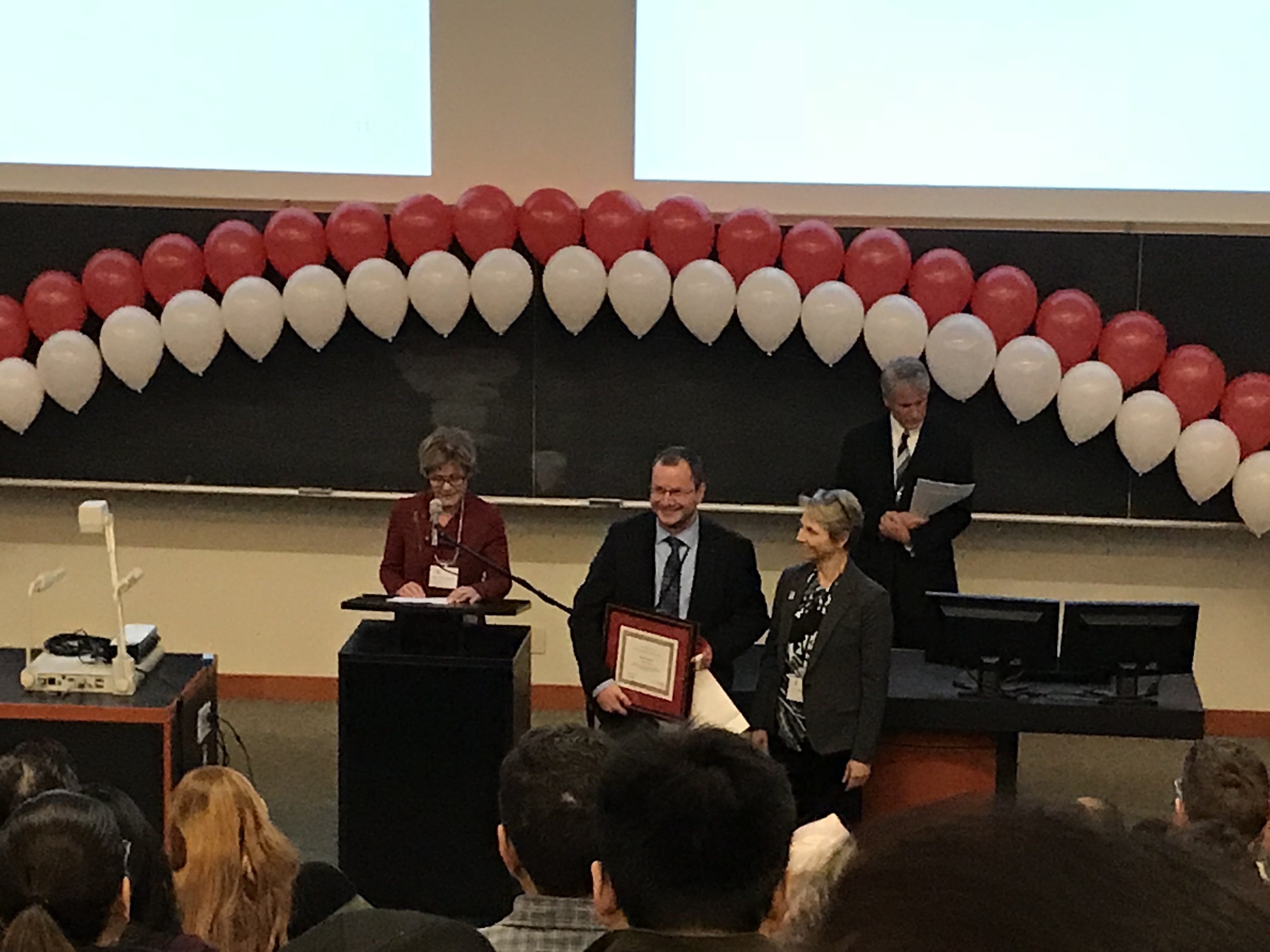 Recent News

Happy Holidays
Dec 13, 2021

Trent 2020 Speaker Awards
Aug 12, 2020

Congrats Esther
Jul 30, 2020