Farewell to Bin and Peter
Posted on Dec 1, 2016 by Cristina Lento
We have bid adieu to two of our post-docs in the past month.
Bin Deng has joined the team at Rapid Novor Inc. focused on the advancement of antibody sequencing technology & Peter Liuni has joined Sanofi Pasteur following his MITACS post-doc.
Congratulations and best of luck to you both!!!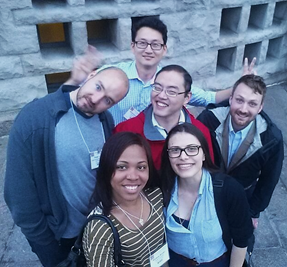 Recent News

Happy Holidays
Dec 13, 2021

Trent 2020 Speaker Awards
Aug 12, 2020

Congrats Esther
Jul 30, 2020