---
ANNOUNCEMENT: We are looking for enthusiastic MSc and PhD candidates to start in Sept. 2020! Please send your CV/Resume to clento@yorku.ca and dkwilson@yorku.ca if interested. A strong background in protein preparation and mass spectrometry is an asset.
---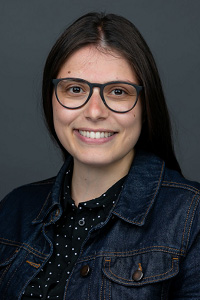 CRISTINA LENTO
Lab Manager
Cristina obtained her BSc at York University in Specialized Honours Biochemistry. For her undergraduate research project, she worked in the Audette Laboratory on the crystallization of the TrbB protein involved in F-plasmid conjugation. She then went on to complete an NSERC USRA in the Wilson group which involved studying the oligomerization pathway of the K122-4 pilin from P. aeruginosa using ESI-IMS. This sparked her interest in mass spectrometry, and went on to complete her MSc in the Audette/Wilson lab – where she continued to study protein-protein interactions of the K122-4 pilin and between transfer proteins involved in bacterial conjugation using TRESI-HDX. Outside of the lab Cristina enjoys shopping, writing, and travelling.
---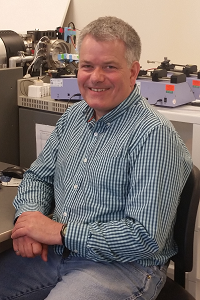 JOHN VAN NOSTRAND
Engineer, Technical Suppport
John grew up in King City and Aurora. He completed his BASc in Mechanical Engineering at the University of Toronto and joined the Canadian Navy as a Combat Systems Engineering Officer. The Navy added two years of Electrical Engineering training at Dalhousie (TUNS) and Fleet School, Halifax and experience in advanced developmental research of the CANTASS towed array sonar. After achieving CSE department head qualification at sea, John became an instructor for sonar and digital signal processing at Fleet School. He completed his MBA in Finance at Saint Mary's University and joined the Greater Toronto Airports Authority as Manager, Financial Planning where he was part of a team that borrowed the first $1 Billion for the redevelopment of Pearson Airport. He has also worked as a project manager for the installation of Ontario Power Generation's revenue metering wide area network and a project manager for the development of the AB/SCIEX QSTAR mass spectrometer. In 2005, John became a PhD student in Professor K.W.Michael Siu's research group, where he integrated a DMA ion mobility interface with a QTOF mass spectrometer and developed a display interface for the analysis of Ion Mobility Mass Spectrometry data. John has been providing mass spec technical support to the Wilson Lab since 2013.
---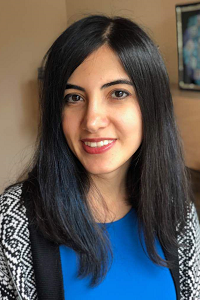 BANAFSHEH MEHRAZMA
Post-Doctoral Fellow
Banafsheh earned both her B.Sc. (in Pure Chemistry) and MSc (in Physical Chemistry) in her hometown, Tehran. In her master's degree, she learned about the power of "biocomputational chemistry". She used GROMACS, a Molecular Dynamics simulation software, to study the structural changes in a damaged DNA. Later, she joined Dr. Arvi Rauk's group, at University of Calgary, where she received her PhD in 2018. She used Molecular docking and Molecular Dynamics simulation to study amyloid-beta (Aß) aggregation and also interaction of Aß peptide with a series of designed anti-Aß aggregation peptidomimetics. Currently, Banafsheh joined Wilson's lab, where she studies the interaction of small molecules with disordered proteins and antibodies. Although, barely something makes her more content than doing research, she loves to travel, and she enjoys volunteering for UNICEF.
---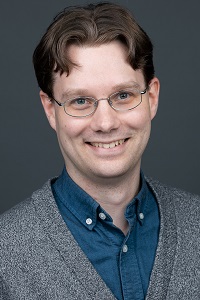 BRENDON SEALE
Mitacs ELEVATE Post-Doctoral Fellow
Brendon's a life-long scholar as demonstrated by his unusual academic history with a BSc. From the University of Alberta in Biology and Anthropology, an MSc from the University of Calgary in Mammalian Paleontology and an (H)BSc in Forensic Science and Chemistry from the University of Toronto Mississauga. Somehow that led him to pursue and complete a Phd in Interdisciplinary chemistry under the supervision of Prof. Aaron Wheeler at the University of Toronto. His research involved the use of digital microfluidic devices for handling and preparing protein samples for analysis by mass spectrometry. As a part of his doctoral work, Brendon engaged in an internship at Sciex under the Mass Spectrometry Enabled Science and Engineering program. While at Sciex, he researched the use of Differential Mobility for the analysis, separation and enhancement of peptide and protein analysis by mass spectrometry. This has led to Brendon continuing at Sciex as a PDF, now incorporating additional techniques like hydrogen-deuterium exchange to further expand the applicability of Differential Mobility for bioanalytical workflows. Somehow, Brendon still finds time to spend with his wife and cat in their apartment in Toronto while enjoying a variety of geeky pursuits.
---
DOMINIC NARANG
Post-Doctoral Fellow
---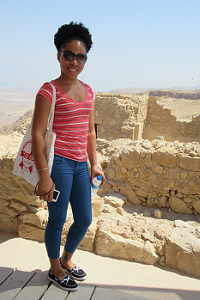 KERENE BROWN
PhD Student, CREATE Program
After high school, Kerene migrated from Jamaica to Ottawa where she attended Carleton University and obtained her BSc degree in Biochemistry and Biotechnology. While at Carleton she did her 4th year honours thesis in Dr. Jeff Smith's lab. Her research focused on Lipidomic analysis of hibernation in Thirteen-Lined ground squirrels through the use of Liquid Chromatography Mass Spectrometry. This sparked an interest in mass spectrometry research and she then joined Dr. Derek Wilson's group in 2014 as an MS-ESE CREATE student. Her current research involves structural analysis of RNA chaperones such as the human La protein in complex with different RNA ligands. In her free time Kerene enjoys shopping, baking, travelling and outdoor summer activities.
---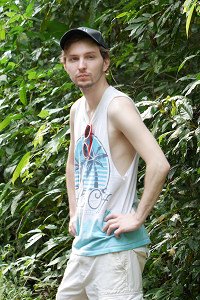 ALEX POIRIER
MSc Student
Alex finished his B.Sc. in Biochemistry at the University of Ottawa with an interest in molecular biology. He went on to work at the Ontario Ministry of the Environment in the water quality monitoring labs and took an interest in Mass Spectrometry through Chlorophyll A/B analysis. Alex combined his love for molecular biology with his experience in analytical techniques and started his M.Sc. at the Wilson Lab. His current work involves pre-clinical analysis of inhibitors for STAT3 and STAT5 activation pathways for possible cancer treatments. Outside of the lab, Alex enjoys travelling, snowboarding, and spending time with his cats.
---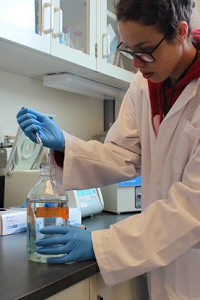 ESTHER WOLF
MSc Student
Esther is currently pursuing an MSc in Chemistry after completing her BSc in Specialized Honors Biochemistry. Currently, her project features antiapoptotic proteins Bcl-2 and Mcl-1 and their binding and structural dynamics. Her work with the Wilson lab began in 2018 as a Dean's Undergraduate Research Award recipient, and continued as an undergraduate thesis student where she studied Glutathione-S-Transferase using TRESI-HDX mass spectrometry. Outside of school, she enjoys running, over-sized sweaters, and trying foods from around the world.
---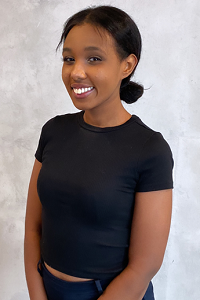 SOPHIA ALI
Undergraduate Student
Sophia an undergraduate in her final year, completing a specialized honours in Biochemistry. She is currently conducting her BCHM 4000 research project, where she will be exploring and studying the protein tau. She hopes to gain valuable research experience during her time in Derek Wilson's Lab, and become comfortable in using mass spectrometry and a variety of other protein analysis tools. In her free time she is actively involved in her community, and she considers herself to be a vocal advocate for numerous social & environmental issues.
---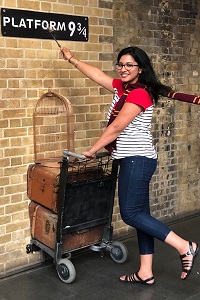 JASPREET KAUR
Undergraduate Student
Jaspreet began her BSc at York University in applied math but built an interest in chemistry. She is now completing a double BSc major in Applied Mathematics and Chemistry. Her undergraduate research project in Derek Wilson's lab is determining the structural dynamics of two different proteins, Bcl-2 and Mcl-1, by HDX coupled to TRESI-MS. In the future, she is interested in pursuing a career in analytical chemistry and learning cryptography. Outside of school, she enjoys carpentry, Harry Potter, hoodies, travelling, playing board games and I love the idea of summer.
---
ALUMNI
Ruth Knox (2019, PhD)
Lucienne Nouchikian (2019, MSc)
Xiaojing Huang (2019, MSc)
Lisa Szymkowicz (2019, MSc)
Irina Oganesyan (2018, MSc)
Antoine Bourget (2018, MSc)
Shaolong Zhu (2017, PhD)
Peter Liuni (2015, PhD)
Cristina Lento (2015, MSc, Co-Supervised by Dr. Gerald Audette)
Preet Kamal Gill (2015, MSc, Co-Supervised by Dr. Golemi-Kotra)
Diana Resetca (2014, MSc)
Tamanna Rob (2013, PhD)
Yanfang Liang (2012, PhD)
Araby Jeganathan (2012, MSc)